Flush Mount 3rd Brake Light Upgrade

A single intensity light is split 10-10-10 so that your turn signals will also be displayed. (Can also be wired as one solid 30 LED unit.) The lenses are 7-1/2" long by 1/4" wide (about .230" actually) for that disappearing-3rd-brake-light effect."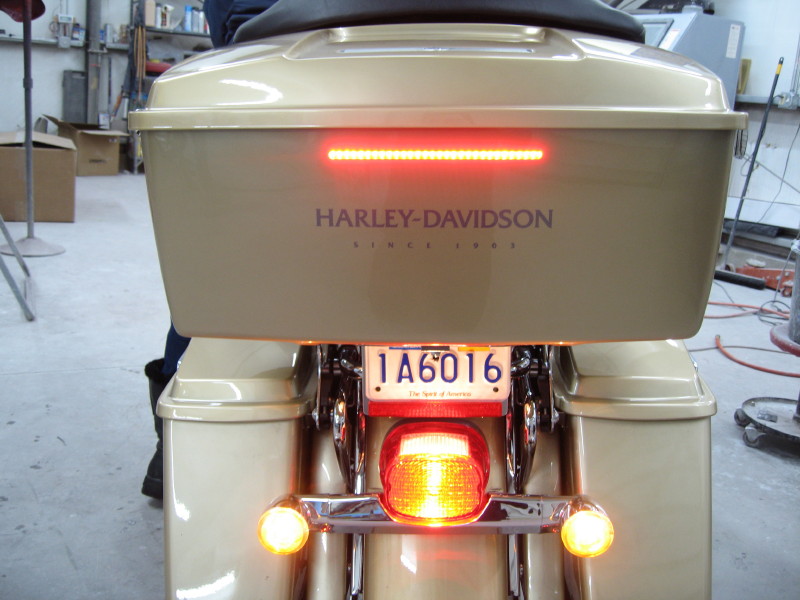 This upgrade can be a lifesaver !  Let's face it, stopped at a traffic light, can be very dangerous whether your on a bike or in a car. This 30 LED strip is blinding, to those approaching your stopped vehicle. Combine that with the proper wiring harness, and convert your turn signals into Turn/Run/Brake also !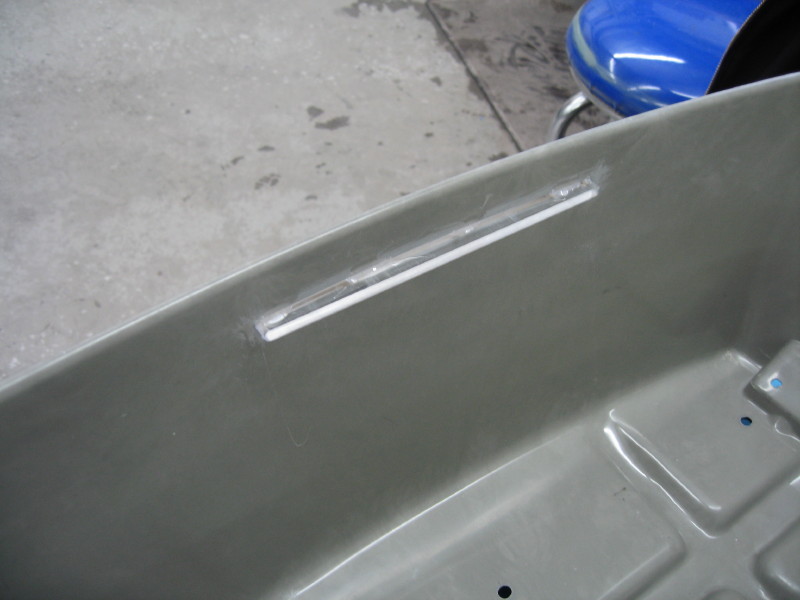 The Tour-Pak is completely disassembled. The area is cut out for the lens to be installed. The lens is then slid into the opening and glued in place. From that point, careful sanding is required to level the lens, with the surrounding surface. Once that is achieved, Clearcoat will be applied to finish the process of eliminating the transition, from surface to surface. It takes a lot of careful sanding and multiple Clearcoating sessions.

30 LED Light                      $ 125.00

Body and Paint Labor      $ 325.00

Mechanical (wiring)         $100.00