Found no where else !

this Custom designed wreath is made by Spike right here in the shop for the chrome lover who just can't get enough.  

Black leather bow proudly displays your pin collection.

Normaly Available  in 3 sizes   but will  customize size for your special needs...

just ask  !

Pins are sold separately  .....

to see what we have available!

Sizes Available

12"   $60.00

16"  $70.00

25"  $120.00

for over your Fire Place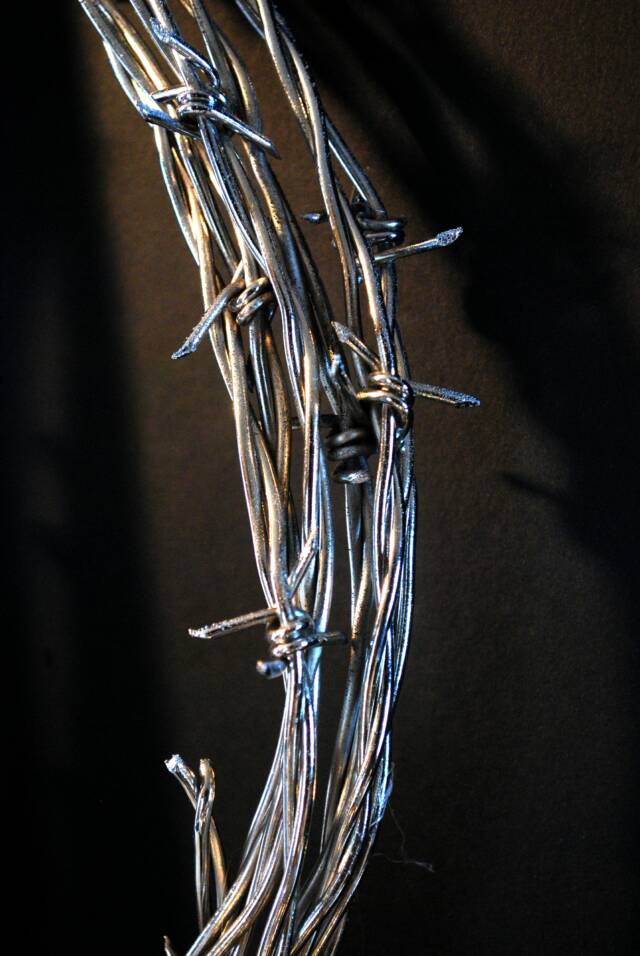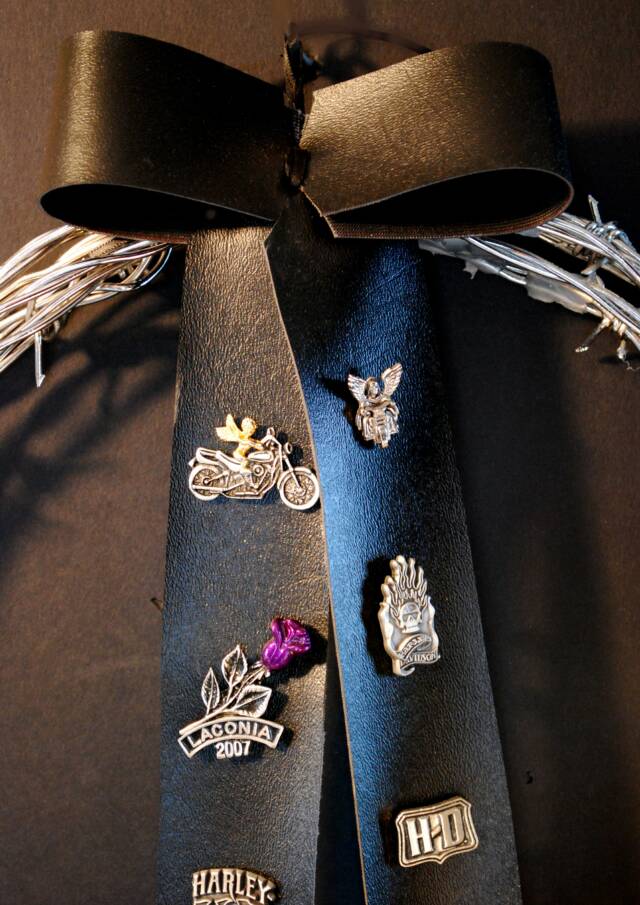 Hot Chrome ! 

Barbed Wire Wreath