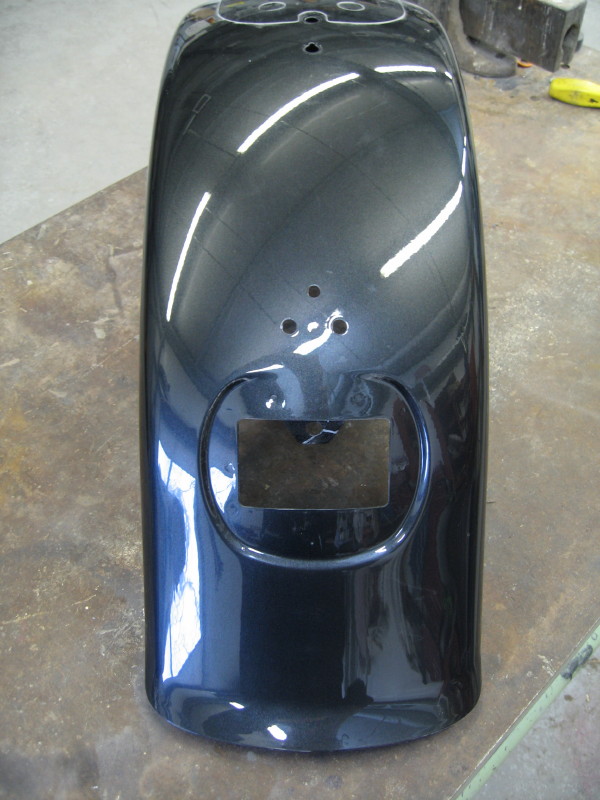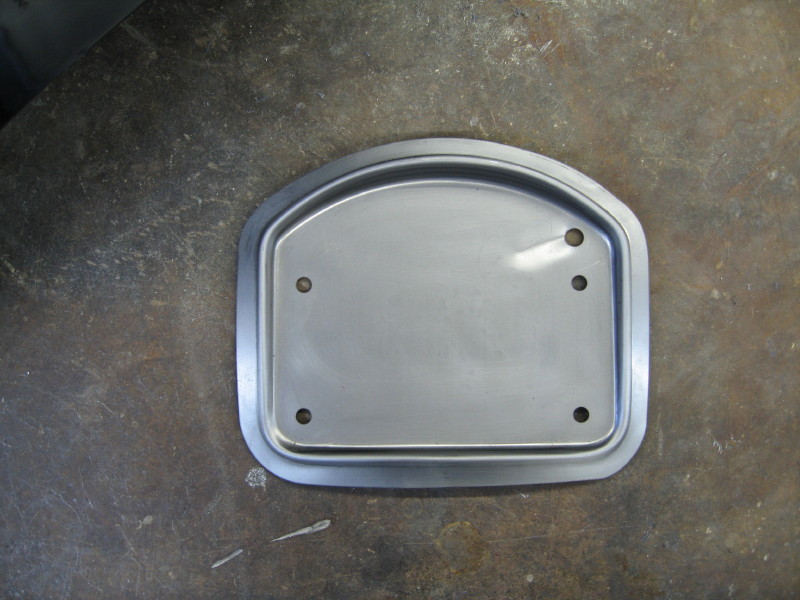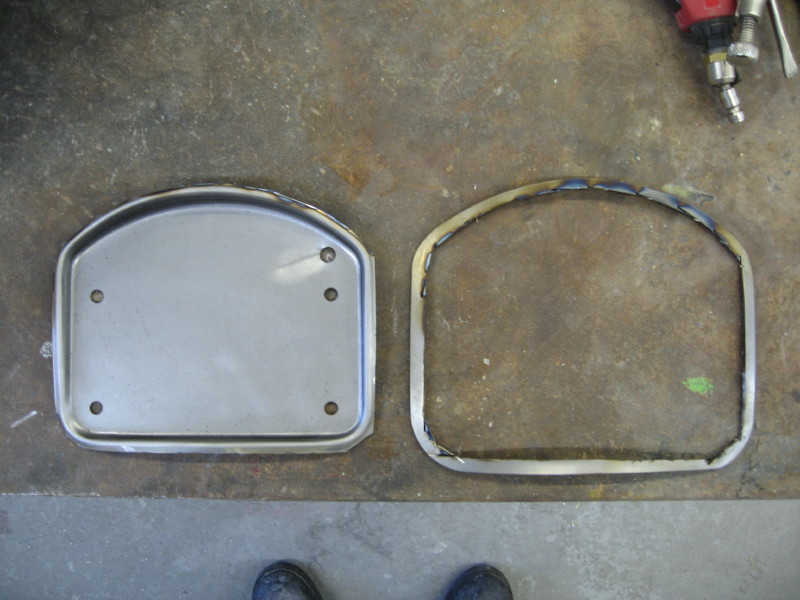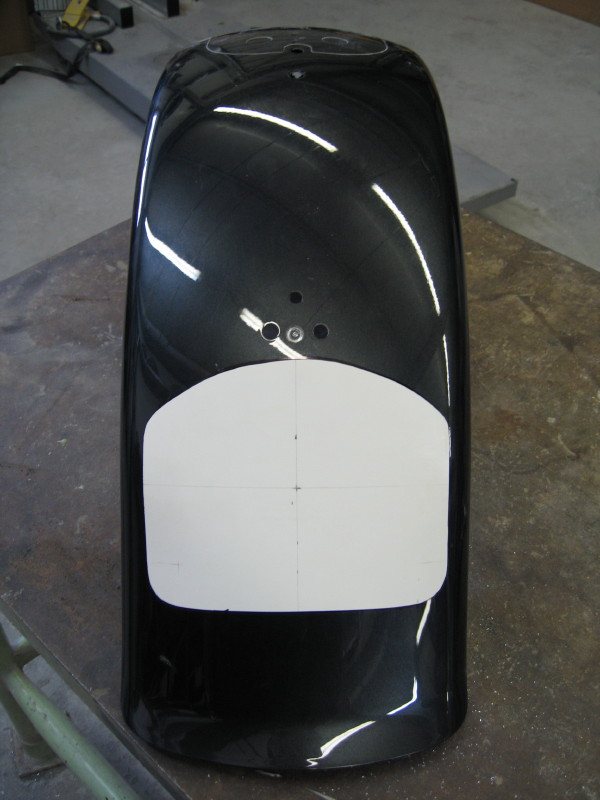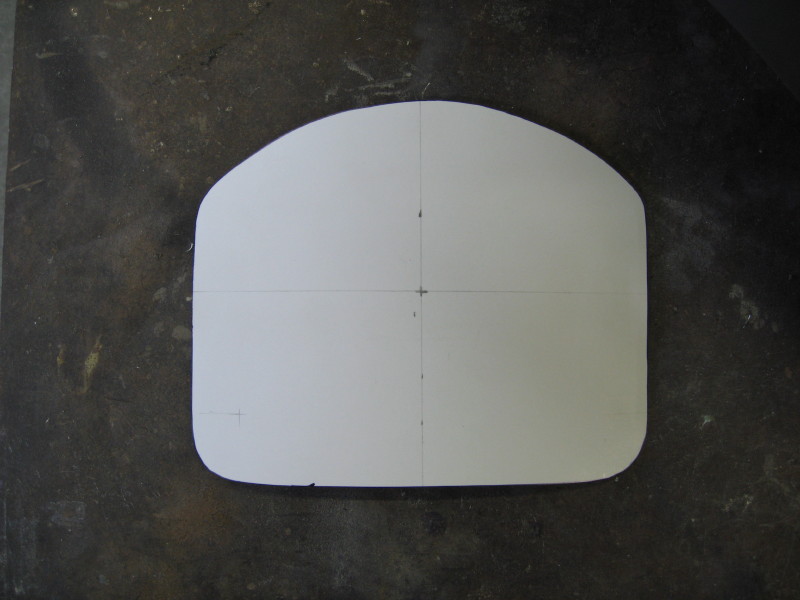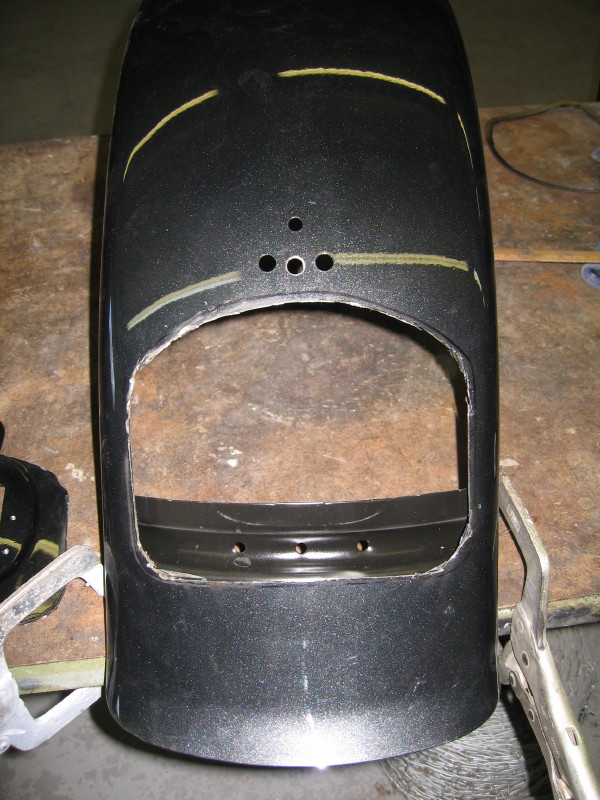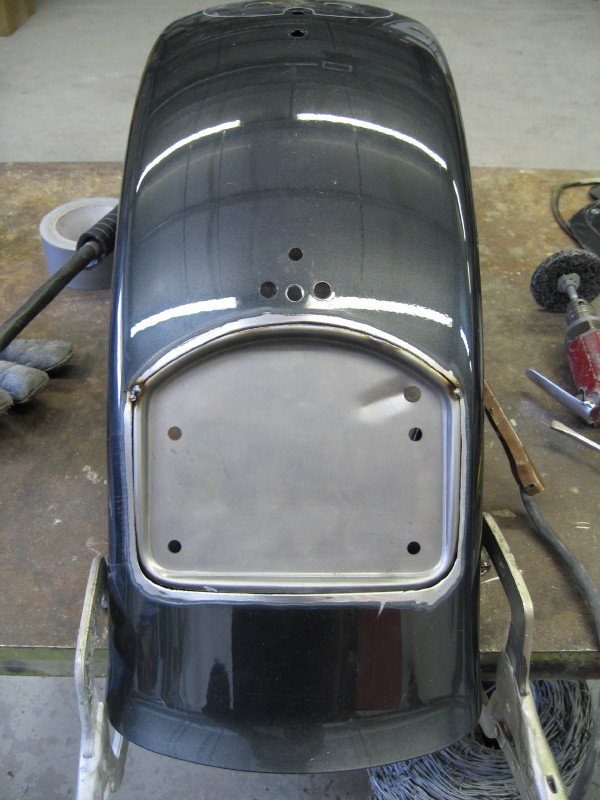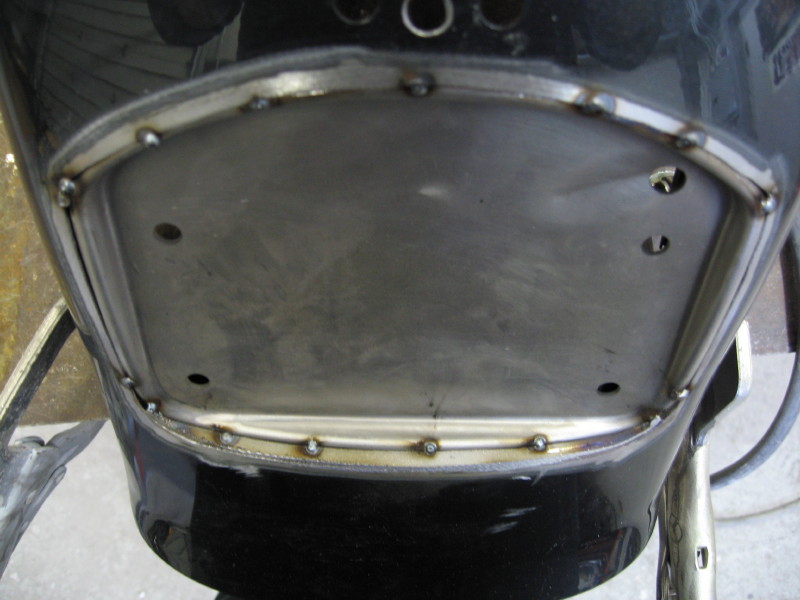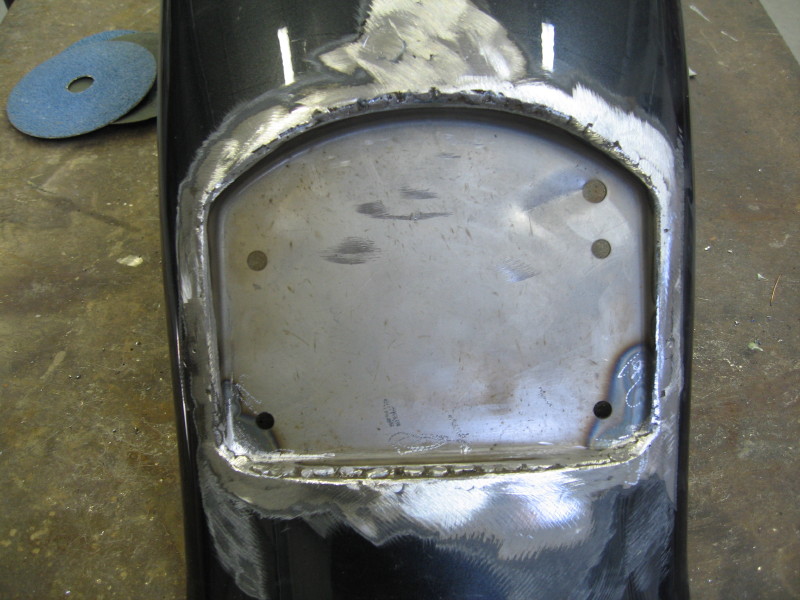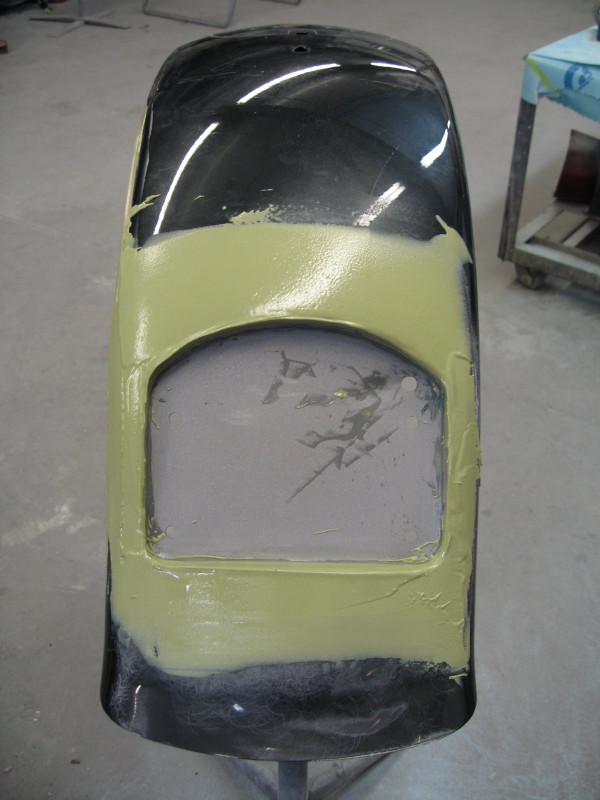 This project begins with a 2009 Fat Boy Rear Fender. This will be a perfect fit because, this year has the fat tire, so the fender is wider than normal. This modification won't work on a normal fender, as the Frenched Plate Pocket, would hang out the sides.

Here's the Pocket I will be useing. This particular one is an Arlen Ness.

I've cut off the lip, as in this case, it will just complicate fitment, and do nothing for strength .

From Poster Board, I cut out a template of the shape of the Pocket, so I can transfer that shape to the Fender.

I use the Template, to get everything centered correctly. Care taken now, will save you a lot of filler pieces later ! Once it's in the proper position, I scibed around it. and removed the Template. Time to cut !

I cut it out with a Die Cutter, very carefully !

After removing the piece, I went back with a Rotary Bit and fine tuned the cut, so it's right on my mark.

Once I have positioned the pocket exactly where it needs to be, I  tack welded it in place.

The bottom had a gap, that required a filler piece. so with that tacked in place and a few more added for good measure, it's now time to weld it up solid.

With our Pocket weld solidly into place, I then ground down all the welds, and prepped it for bodywork.

I put on 1 coat of Duraglass and then this finish coat of Bondo.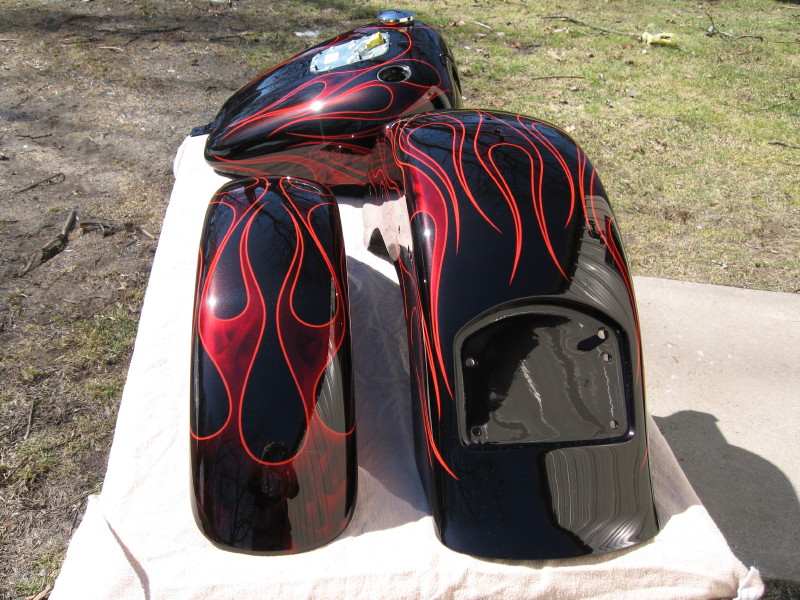 After, finishing the bodywork, Priming,blocking and repriming, it was ready to paint. Here's the finished product !  Now wasn't that easy ?